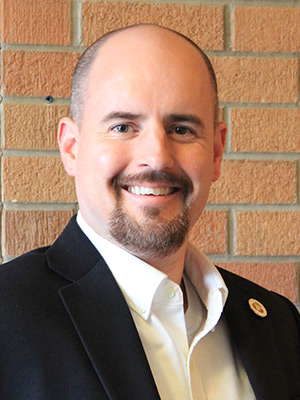 Rev. Dr. Heath Trampe
Pastor at Faith Lutheran Church in York, NE
Rev. Dr. Heath Trampe currently serves as Pastor of Faith Lutheran Church in York, Nebraska. He wrote his first book, Extraordinary News for Ordinary People, while he was a seminary student, and it was published in 2009 during his vicarage in Latvia. He graduated in May 2015 with a Doctor of Ministry in Mission and Leadership from Concordia Theological Seminary in Fort Wayne, IN. Dr. Trampe's expertise is in discipleship training and assimilation of new members. He is also involved in the LCMS's Re:Vitality initiative for congregational growth. An avid runner, Dr. Trampe has participated in many marathons and a 50-mile ultramarathon. He and his wife, Andrea, have two sons, Jonathan and Andrew.
▲ Top
Books by Dr. Trampe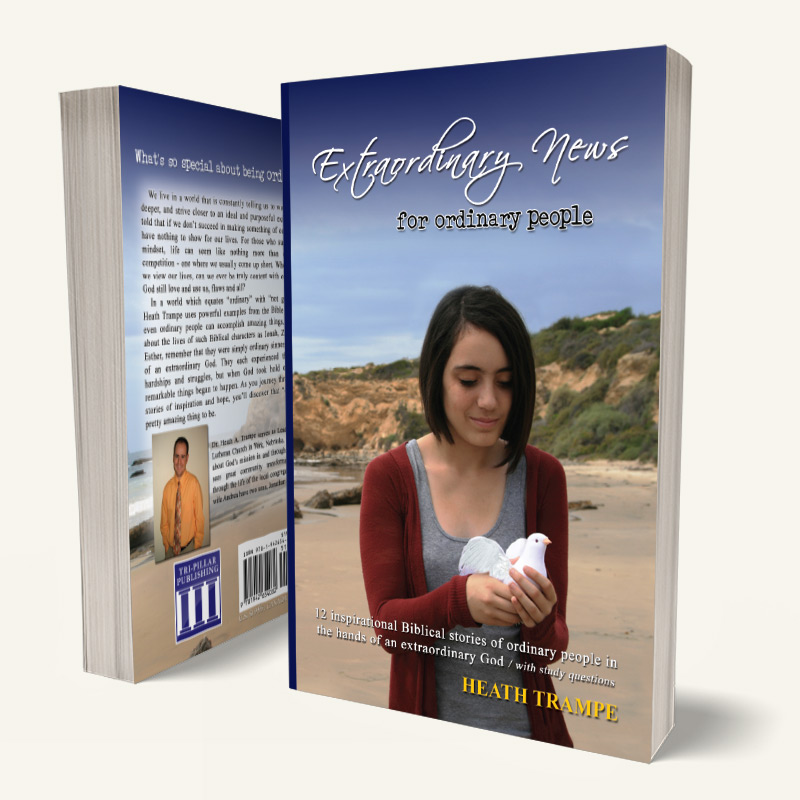 Extraordinary News
2009
Discover how God uses ordinary people for His extraordinary purposes through 12 Bible stories of inspiration and hope.
Learn More
▲ Top
Faith Lutheran Church, York, NE
In his role as senior pastor, Dr. Heath Trampe has brought dozens of new members into a deeper and more meaningful relationship with Christ and with their fellow believers. His particular focuses at Faith are the cultivation of relationships among all members — new and established — as well as Little Blessings Preschool.
"Although Faith has grown rapidly in recent years, we maintain a family atmosphere where people take the time to know one another," remarks Dr. Trampe. "Our worship life is rich, and our Bible study is challenging, but one of the greatest blessings of life at Faith is our relationships with one another."
Faith Lutheran Church in York is a loving family of believers who regularly connect in worship to receive God's gifts and sing His praises, grow in our study and understanding of His eternal Word, and intentionally share the love of Jesus Christ with our community... and beyond! Visit faithlutheranyork.com to learn more.
▲ Top
The Lutheran Songbird
The Lutheran Songbird Project was started in 2017 by Heath and Andrea Trampe in an effort to provide more classic Christian music on the internet. Since that time, the Trampes have created over 60 music videos, with about one new video appearing online each week. You can find their videos, featuring the greatest Christian music of all time, on YouTube, Facebook, Instagram, and Twitter. All the music is completely free of charge. Happy listening!
Connect with the Lutheran Songbird Project on Youtube, Facebook, Instagram and Twitter.
▲ Top
Re:Vitality
Re:Vitality is an initiative of The Lutheran Church—Missouri Synod to address modern challenges facing congregations throughout the nation. Focusing on practical, parish-based fundamentals, Re:Vitality addresses everything from evangelism, to discipleship, to assimilation.
Dr. Trampe has been working with Re:Vitality as a content expert since 2015. His workshop, entitled "Members of One Body," focuses on the assimilation of members into the whole life of the local congregation and is expected to be released in 2018. Visit lcms.org to learn more.
▲ Top
Biography
I was born in the small rural community of Amherst, Nebraska. I have kind, loving parents and a terrific younger brother. I attribute much of who I am today to this tight-knit family, as well as to my wonderful and supportive wife, Andrea, and my two sons, Jonathan and Andrew.
My life is a lesson in grace. Much of my younger years were spent in comfortable ignorance of my God and His true identity. My teenage years were filled with rebellion against a religion that I felt was archaic and backwards. When God called me into the pastoral ministry, I don't think I could have been a more unlikely candidate. Fortunately for me, God thought otherwise.
The last several years of my life have been spent in the earnest pursuit of knowledge and an attempt to understand the very faith that I had taken for granted most of my life. When I entered Concordia Theological Seminary, I was confused about God's desire for my life and was searching for the truth. Since then, I've been powerfully transformed through a decade of graduate education, two years of which I served in the field (one as a missionary in Riga, Latvia), and countless hours of prayer and personal study. I received my Doctorate in Missions and Leadership from Concordia Theological Seminary in 2015, and have learned much about God's Word and the world around us from my time in this program.
I am currently serving as Pastor of Faith Lutheran Church in York, Nebraska. In addition to my service to the congregation, I help serve the school that Faith owns with Emmanuel, the other LCMS congregation in York. Emmanuel Faith School provides over 50 preschool and 150 day school students each year with a Christ-centered, cross-focused learning experience. I have been blessed beyond measure through this experience, and I love watching the church grow as I experience my own growth as a pastor. God is good!
Jesus Christ is the most life-transforming, ignorance-shattering reality in my life. I understand that every good thing that has ever happened to me, every blessing that I've ever experienced, is due to the perfect death of Jesus Christ upon the cross and His resurrection from the dead. I have been healed by His wounds (1 Peter 2:24), and for me to live is Christ (Philippians 1:21). There is no other.